We're Not Venture Capitalists, We're Restructuring Partners.
Waterous Energy Fund is a North American private equity firm seeking to invest in established oil and gas businesses with top

 

decile

 

assets, requiring recapitalizing, restructuring or repositioning. We believe that the combination of lower commodity prices, new technology and consequent industry dislocation have made

 

 this an ideal time to invest in the oil patch.
We Seek to Buy Complexity and Sell Simplicity.
We believe now is an exciting time to be investing in the oil patch. At the macro level, despite a more favourable supply and demand balance than in recent years, the forward curves for both oil and natural gas are now essentially flat. At the asset level, improvements in technology have produced drilling returns in select areas which are among the highest return and lowest risk in recent history. At the industry level, companies saddled with legacy capital structures and business plans create opportunities for repositioning.
Responding to these changing industry dynamics, Waterous Energy Fund has a differentiated investment strategy. While most oil and gas private equity firms focus on providing growth capital – backing start-up management teams to build junior companies by de-risking emerging plays – we believe this venture capital approach is now severely challenged due to a lack of exits. The same changes in technology which have increased drilling returns have created a glut of organic growth opportunities, significantly decreasing demand for sub-scale businesses, especially those without top quartile asset quality.
Instead, Waterous Energy Fund focuses on acquiring established businesses with scale, management and top-quartile assets, but which require recapitalizing, restructuring or repositioning to unlock value (WEF's "3 R's"). Rather than a large portfolio of smaller companies, Waterous Energy Fund seeks to build a concentrated portfolio of businesses with sufficient scale and asset quality to maximize liquidity options and earn premium valuations. This concentrated portfolio will allow us to actively partner with management in each investment.
Adam Waterous
MANAGING PARTNER & CHIEF EXECUTIVE OFFICER
Prior to founding Waterous Energy Fund in January, 2017, Adam served as Global Head of Investment Banking and Head of Energy and Power, North America at Scotiabank, where he was responsible for all of Scotiabank's global Equity and Advisory activities and Scotia Waterous.
Under Adam's leadership from 2005 to 2016, Scotia Waterous was among the most active advisors in the oil and gas acquisition and divestiture market with transactions roughly evenly split between Canada, the United States and other countries.
Adam co-founded Waterous & Co., a predecessor firm to Scotia Waterous, in September 1991 where he was a member of the firm's Executive Committee and the head of the firm. Scotia Capital acquired Waterous & Co. in 2005.
Before co-founding Waterous & Co., Adam worked in the Mergers and Acquisitions department with First Boston Corporation in New York and in management consulting with McKinsey & Company in Toronto.
Adam has been active in many industry, community, health, arts, and education organizations. In 2013, Adam was awarded the Queen Elizabeth II Diamond Jubilee Medal for his contributions to the community. In 2017, Adam received the Lifetime Achievement Award from the Oil and Gas Council. Adam received the 2019 Lefaivre Award, presented to an individual each year by the United Way of Calgary for exceptional volunteer service and community involvement. 
Adam is currently on the Harvard College Fund Executive Committee. Adam is Chair of the Board of Governors of Banff Centre for Arts and Creativity, one of Canada's foremost higher learning institutions for fine arts, leadership development, mountain culture, and the environment. Adam is Chair of Calgary Economic Development's Economic Strategy CEO Roundtable. 
Adam holds an Honours Business Administration degree from the University of Western Ontario and a MBA from Harvard Business School. Being in the top five percent of his class at Harvard, he was designated a Baker Scholar.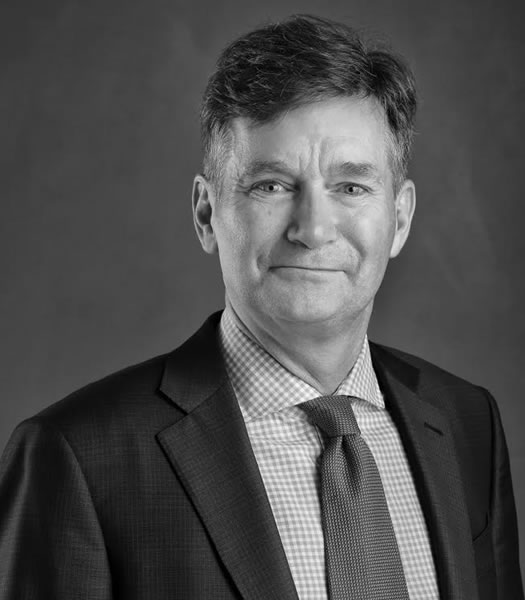 Michael Buckingham
MANAGING DIRECTOR
Prior to joining Waterous Energy Fund, Michael was a Managing Director with Scotia Waterous in Houston with responsibility for advising clients in the energy sector on M&A and capital markets transactions. Michael has extensive experience working with private and public exploration and production companies operating in the U.S. shale plays, with a particular focus on the Permian Basin and the Eagle Ford Shale.
Michael has 14 years of investment banking experience with Scotia, UBS and Morgan Stanley and has advised on over US $30 billion in M&A transactions in the energy sector. Michael's advisory assignments have included numerous projects for private equity firms and investment groups involving the analysis and valuation of oil & gas assets.
He holds a B.A. in International Relations from the University of California at Los Angeles, and an MBA in Finance from the Wharton School at the University of Pennsylvania. Prior to attending business school, Michael served as an officer in the United States Marine Corps and the U.S. Foreign Service.
Henry Hager
Managing Director
Before joining Waterous Energy Fund, Henry was a Director with Kohlberg Kravis Roberts, where he spent six years, with a particular focus on energy and infrastructure.
Prior to joining KKR, he was with Constellation Energy in its corporate strategy and development group, where he was involved in a number of merger, acquisition, and other corporate advisory transactions. 
He also he served in a number of capacities in President George W. Bush's administration, including as a West Wing associate to Karl Rove, Senior Advisor to the President, and as the economic and energy policy advisor to the 35th Secretary of Commerce Carlos Gutierrez. He also served as a deputy operations manager on President Bush's 2004 re-election campaign. 
He holds an M.B.A. from the Darden School of Business at the University of Virginia and a B.S. from Wake Forest University.
He is a board member of the George W. Bush Presidential Center and the Building Conservation Trust.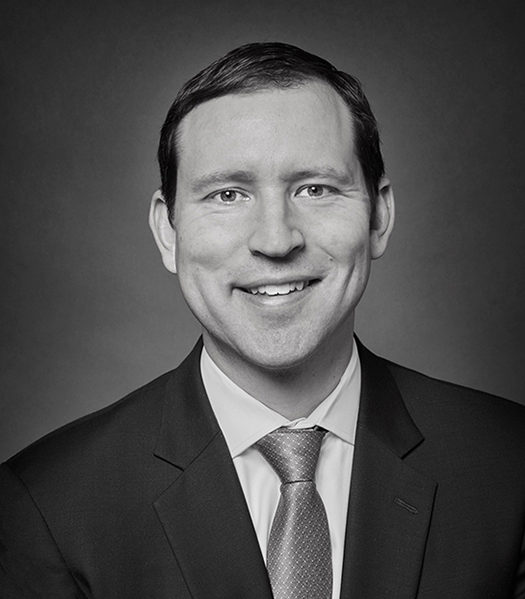 David Roosth
Director
Prior to joining Waterous Energy Fund, David was a Principal on the energy team for Kohlberg Kravis Roberts, where he was involved in a variety of corporate and asset-level energy and natural resources transactions over the course of six years (2012 – 2018). During his time at KKR, David evaluated and executed investments across a number of different pools of capital including private equity, credit and energy real assets. David has experience in oil and gas real assets, oilfield services, midstream, downstream and mining.
Before joining KKR, David was with TPH Partners, where he was involved in middle-market equity investments in the energy industry. Prior to TPH Partners, David was with Tudor, Pickering, Holt & Co., where he focused primarily on strategic advisory and M&A transactions for companies in the energy industry.
David has been actively involved in a number of non-profit organizations and currently serves as a board member of the Houston Urban Debate League.
David holds a B.A. in Economics from Yale University, where he graduated magna cum laude and was elected to Phi Beta Kappa.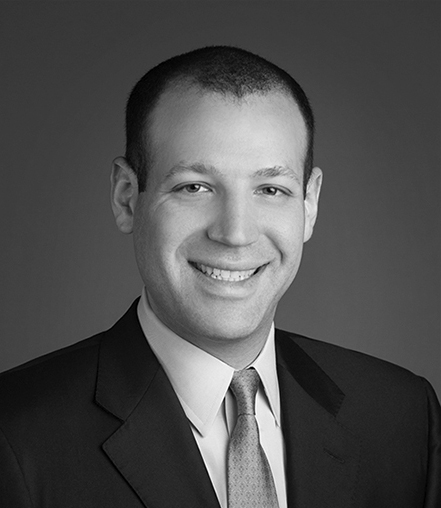 Connor Waterous
PRINCIPAL
Prior to joining Waterous Energy Fund, Connor was an associate on the energy team for Kohlberg Kravis Roberts, where he was involved in a variety of corporate and asset-level oil and gas transactions from 2014 to 2017.
Prior to joining KKR, Connor was a member of the energy private equity team at the Blackstone Group. Prior to that, Connor began his career at Barclays Capital, where he was a member of the firm's natural resources investment banking group.
Connor has been a member of a variety of community organizations, including the Catholic Big Brothers and Big Sisters, and is currently a member of the Strathcona-Tweedsmuir School Alumni Board.
Connor holds a B.A. with a concentration in Economics from Harvard College where he graduated Magna Cum Laude, and was elected Phi Beta Kappa. Being in the top five percent of his class, he was designated a John Harvard Scholar.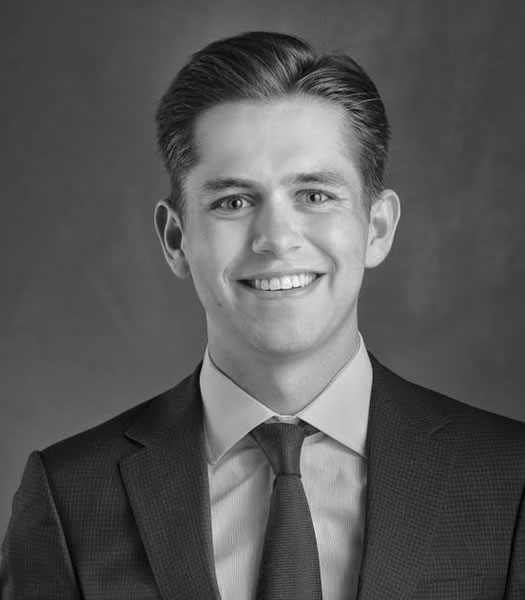 Andrew Kim
CHIEF FINANCIAL OFFICER
Andrew Kim is Chartered Professional Accountant, with extensive experience working with a variety of private and publicly traded companies across North America.
Andrew has held various leadership positions of several Toronto Stock Exchange Issuers including President of Crescentwood Capital Corp., President of Pyxis Capital Inc., President of HAL Concepts Ltd., President of Graystone Corporation, President and Director of Stonington Capital Corporation, President and Director of CBOC Continental Corporation, and Vice-President, Finance of Unicorp Energy Corporation.
Mr. Kim was appointed to the Strath Resources Ltd. board of directors in January 2017 and was appointed as Audit Committee Chairman in May 2017.
Andrew holds an Honours Bachelor of Mathematics degree from the University of Waterloo.
Strath Resources
Strath Resources is a private oil and gas producer, formed in January 2017 to acquire certain assets out of the Mosaic Energy receivership process. Strath's assets cover approximately 200,000 acres in the liquids-rich Kakwa region of the Montney, with additional uphole zones targeting the Wilrich and Dunvegan. The Kakwa region of the Montney is recognized as among the top decile plays for drilling returns in North America, due to its high condensate production.
Cona Resources
Cona Resources is a 100% WEF owned private heavy oil producer in southwest Saskatchewan. Cona's core asset, Cactus Lake, is the largest vertical well polymer flood in North America, with an exceptionally low base decline and high netbacks. WEF originally acquired a 67% interest in Cona's predecessor, Northern Blizzard Resources, in May 2017, by purchasing the shares directly from Northern Blizzard's original private equity sponsors. WEF acquired all of the issued and outstanding common shares of Cona in May 2018 to take the company private.
Waterous Energy Fund

Calgary

Suite 600. 301 8th Avenue SW

Calgary, AB T2P 1C5

New York

Suite 1403. 900 3rd Avenue

New York, NY 10022

Houston

Heritage Plaza

1111 Bagby Street, Suite 2630

Houston, TX 77002